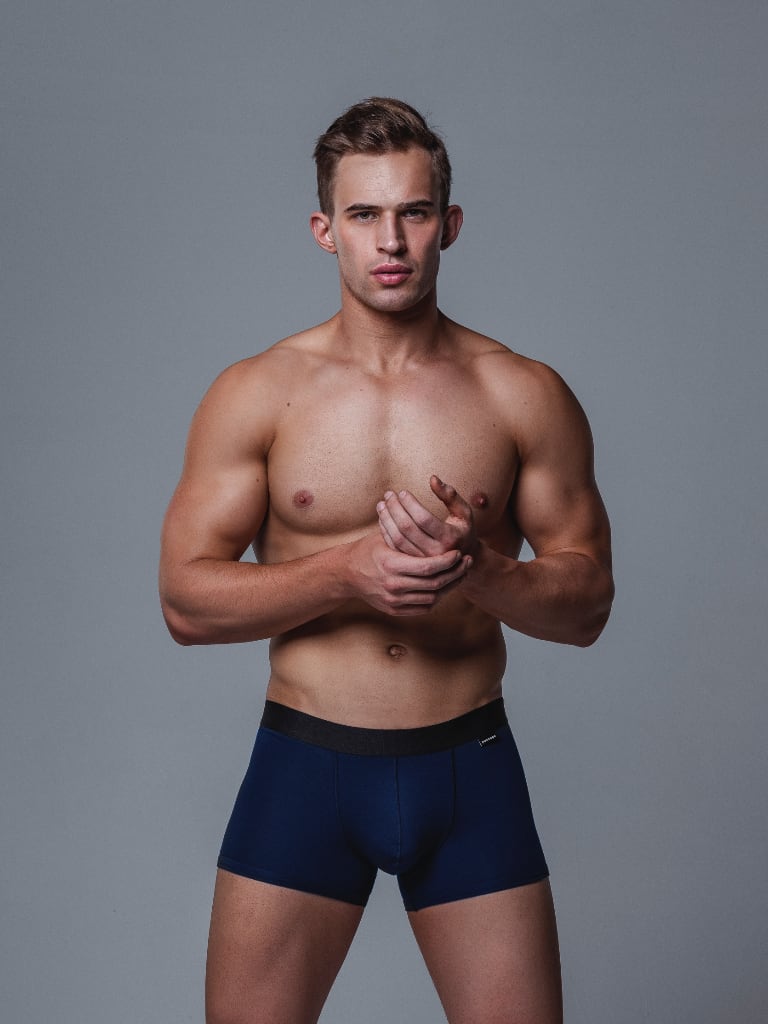 Package Men's Underwear
Streamline your underwear with Package Underwear. Simple, high-quality men's underwear designed and made in Australia for effortless style, comfort, and support under tailored trousers, fitted jeans and chinos, or no pants at all.
Package men's underwear combines an understated aesthetic with the highest-quality materials and construction. Available in a range of the most versatile and flattering styles and colours, Package Underwear is designed to look good and feel great with minimal effort.
Premium Fabric

Cut from premium stretch-cotton jersey knitted in Japan from compact-spun, long-staple cotton yarn for enhanced comfort, breathability, absorbency, durability, and resistance to pilling.

Contoured Dual-Layer Pouch

Engineered with an anatomically contoured dual-layer pouch for protective support and slight lift with subtle definition and increased absorbency.

ActiveSeam® Flat Seams

Sewn using ActiveSeam® stitching purpose engineered for technical apparel that's softer and 30% stronger with 2.0x the stretch of flatlock stitching, providing enhanced comfort and garment durability.

Single Panel Construction

Constructed using a single panel design to improve comfort by reducing seam abrasion and contact with sensitive areas.

Understated Design

Finished with a plain black, 36mm latex-free woven elastic waistband and discreet, white on black ultrasonic cut woven Package labels for a versatile, understated aesthetic. No garish branding or gimmicky features.

Australian Made

Package Underwear is designed and manufactured end-to-end in Melbourne, Australia for style, comfort and durability.